"...The cheapest and most effective way to bring back your confidence! Can't recommend enough."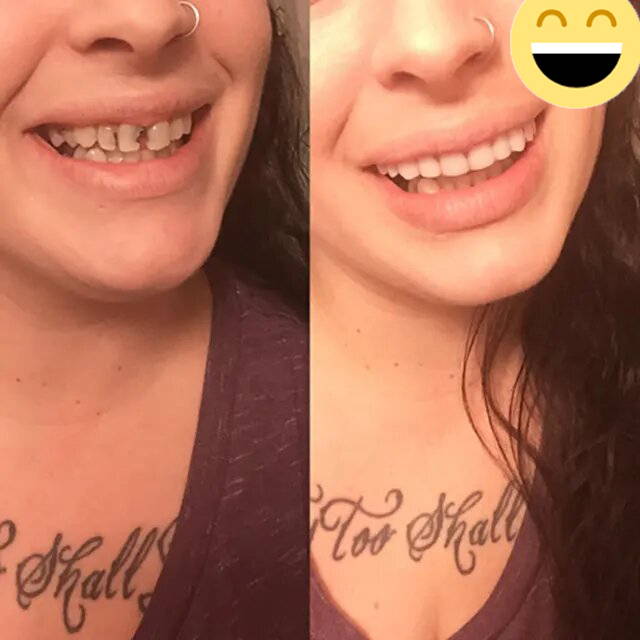 Joyful Smile Veneers cover your damaged teeth so you can have a perfect smile. Our customers can eat, drink, and function normally all day, every day!Joyful Smile Veneers can be worn while eating, however you should continue to use your back molar teeth to do a majority of the chewing.
1. Place the teeth into a cup of hot, almost boiling water. This will make the teeth flexible and ready to custom fit.


2. Using a mirror, firmly position the Instant Smile Snap-On Veneer over your existing teeth. Press them firmly against your teeth and gently pat the impression material with the thumbs behind your real teeth.


3. Gently ease the teeth out of your mouth after 30 seconds.


4. Set the teeth in a glass of cold water to cool. The impression material will turn white when it has hardened.