The Compost Tumbler takes your kitchen and yard waste and turns it into rich compost in weeks.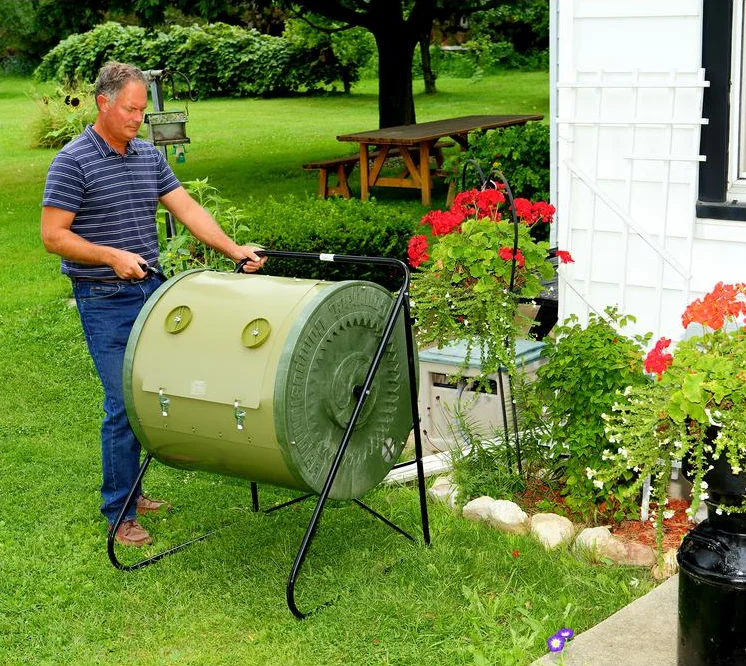 The barrel holds 22 cubic feet (9.5 bushels, 88 gallons), leaving plenty of room for fruits, vegetable, grass, leaves and any other organic matter you may have.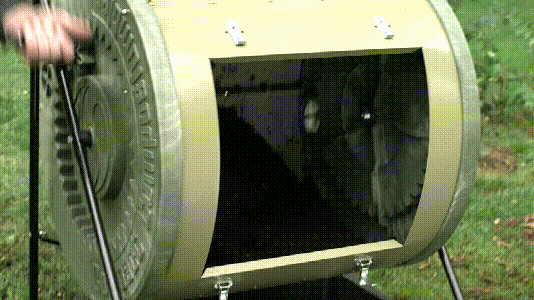 A large door opening and gear driven handle made it easy to use.You can mix fertilizer without too much effort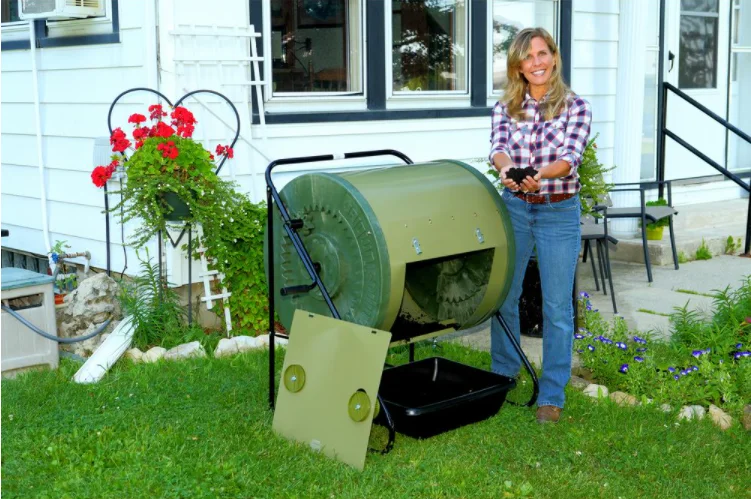 Compost Tumbler assembled dimensions are 43" H x 42" W x 33" D and it weighs 60 lbs. empty. Made of rust-resistant galvanized steel for long life. Its sage green color allows it to blend into your property.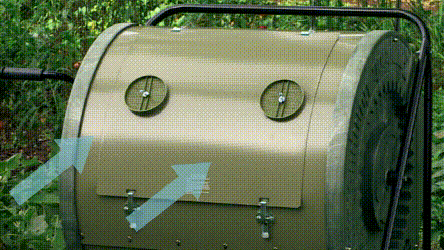 Enclosed composter drum eliminates odors and prevent access to pets and pests.Air vent at top of compost bin allows free flow of oxygen into drum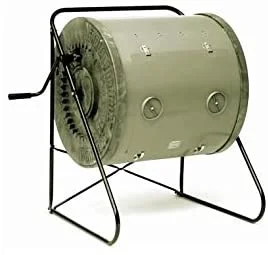 Drainage vents allow excess moisture to escape composter.Drum Materials : Non-toxic powder-coated galvannealed steel, rust-resistant,BPA-free, food grade plastic end caps. Frame : Tubular steel with black powder-coated finish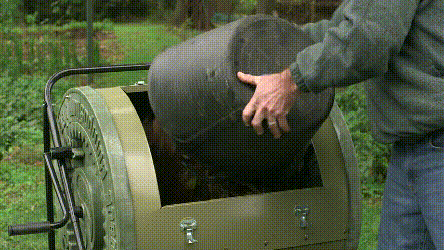 Compost tumbler barrel features removable door for easy loading and unloading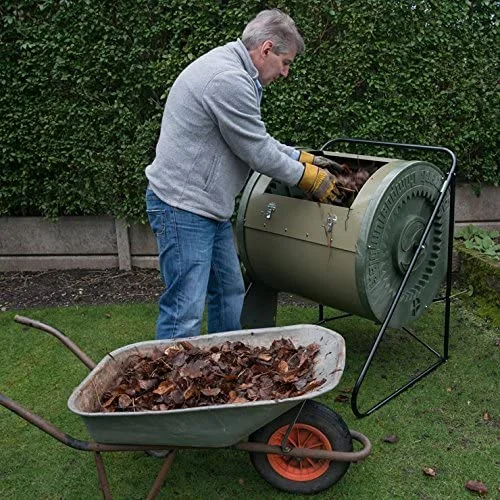 Drum Capacity :12 cu. ft. Holds over 9.5 bushels (88 gallons). Up to three 30-gallon trash bags of material./Drum Height 12″ off the ground

Time to finish compost: finished compost in 4 to 6 weeks. Compost times depend on ambient temperature and combination of materials being composted.