The Misting Fan is the most convenient way to cool down. A cool mist of water is combined with a powerful fan to improve your personal cooling process. It's like your own personal cooling system.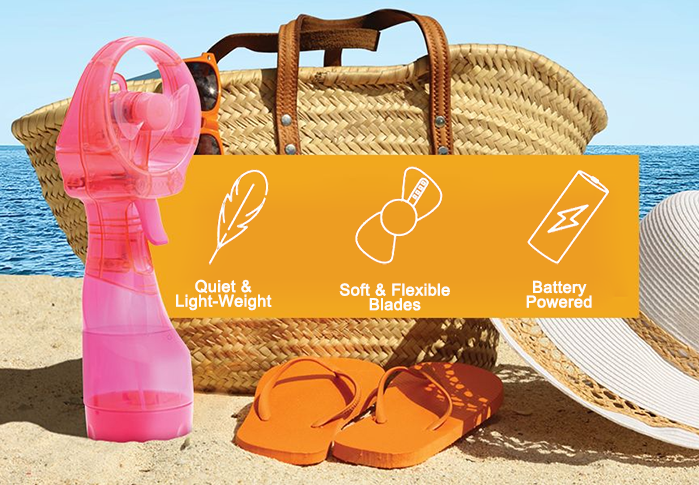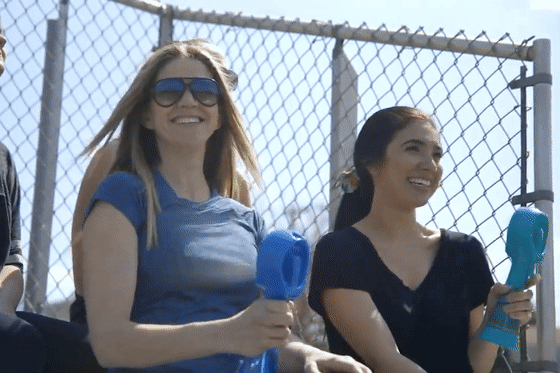 Comfortable Cooling Mist
Stay comfortable even in the scorching heat. This portable mini misting fan offers a fine mist of cold water and a powerful fan. Beat the heat with a personal cooling system.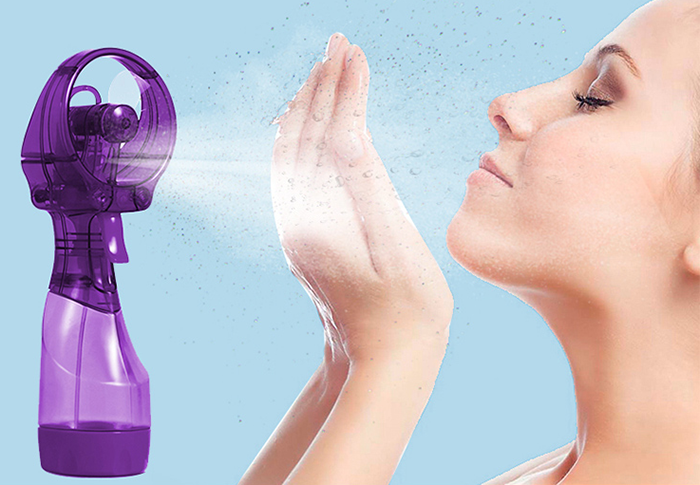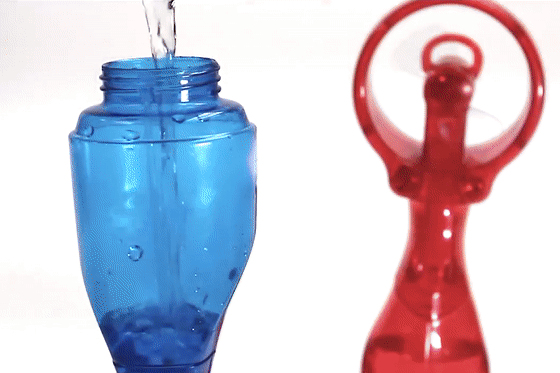 Powerful One-Speed Motor
With the help of the powerful motor and flexible fan blades you can get a cool breeze anywhere! Each pull of the lever created a refreshing breeze to keep cool all day long.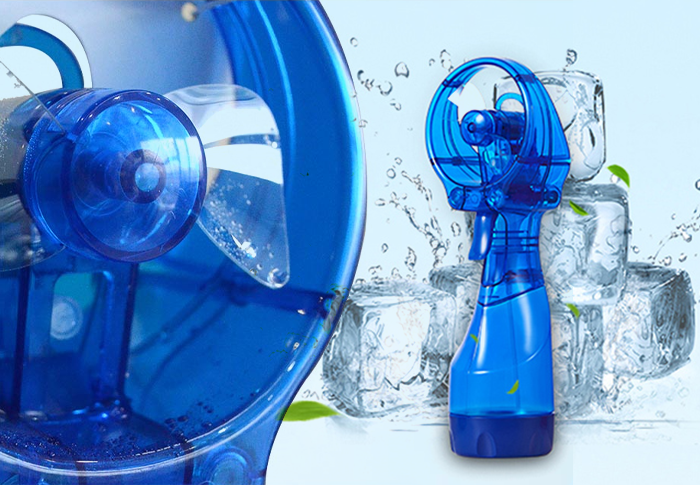 Portable & Handheld
This battery operated fan is perfect for travel and it's a great way for kids to get some chill. It's compact and lightweight so you can easily throw it in your tote bag or luggage.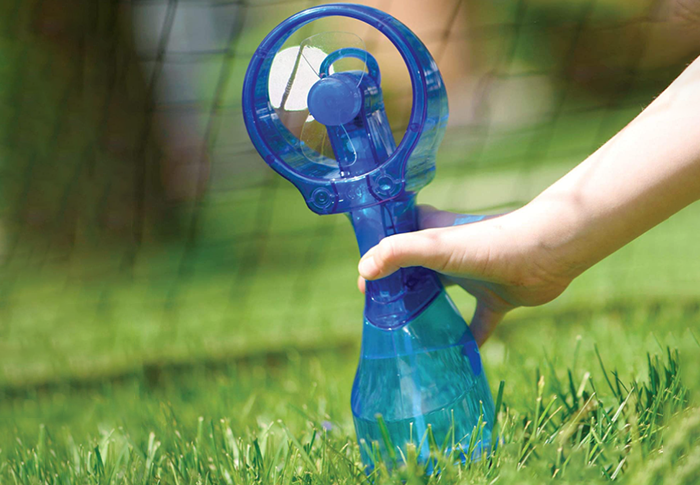 Large Reservoir Bottle
The bottom cap screws off easily to add water and ice cubes to form ever cooler mist, get an even cooler and refreshing feel at summer.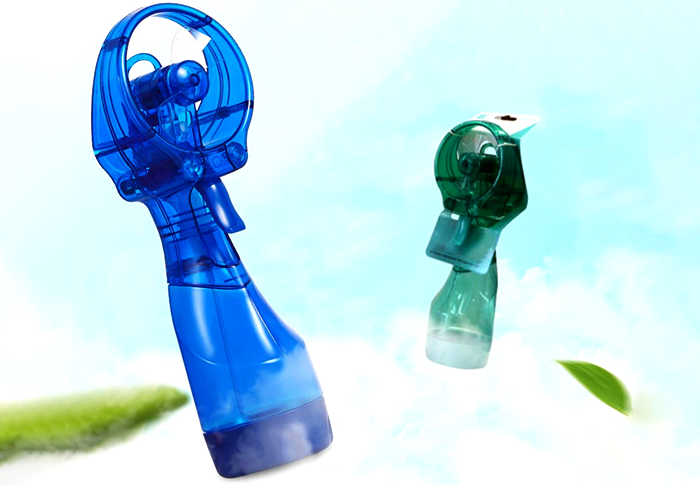 Perfect For Outdoor Activities
Give yourself a refresh anywhere! It's the perfect way to cool your face at the beach, park, at a game, camping or at theme parks. Perfect for use indoors or outdoors.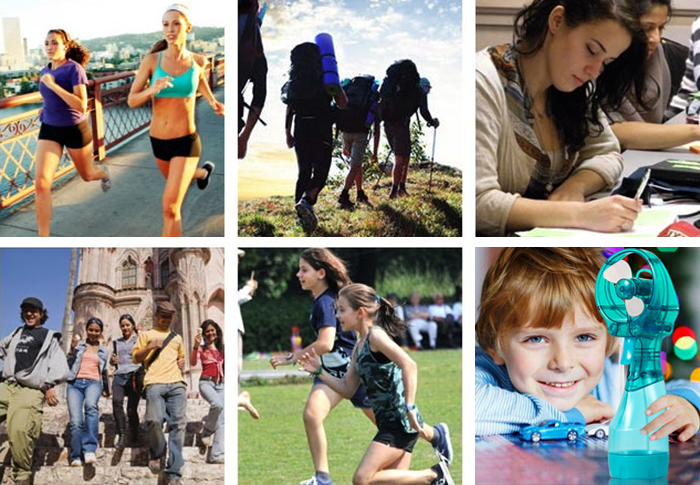 Colorful & Stylish Design
Compact and cute, it looks great at the beach, pool, campsite, hiking trail, baseball game, and barbecue or even in the office. It's a great way to cool down during hikes, long walks, marathons or bike rides.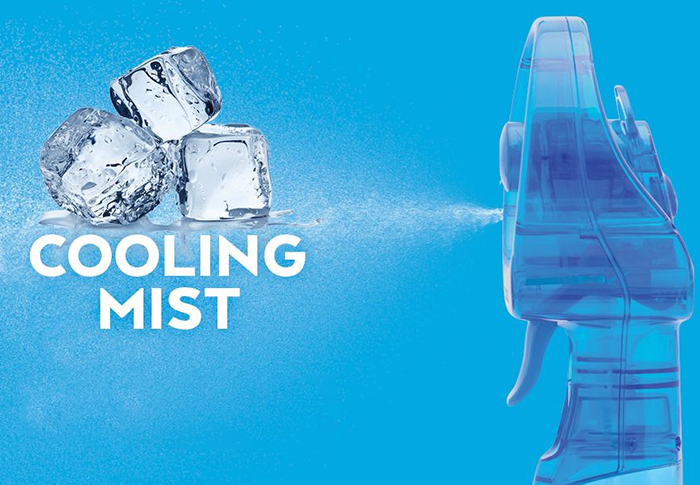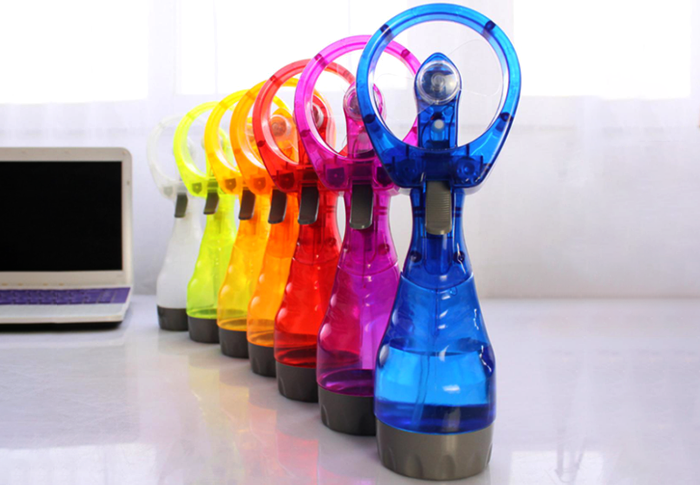 Specifications
Blade Size: 2. 75 Inches
Batteries: 2 AA-Cell Batteries(Not Included)
Product Dimensions: 3. 1" x 3. 8" x 10. 6"