Product Information:
Store name:FINDERMALL
Item Dimensions L:9inch
Item Weight:217g
Material: Food Grade Stainless Steel
Application:Kitchen
Perfect Kitchen Partner
The Clever Food Chopper Cutter can help you cut everything you want, cut meat, kiwi fruits , tomatoes ,onions Various of Vegetables and Fruits and so on.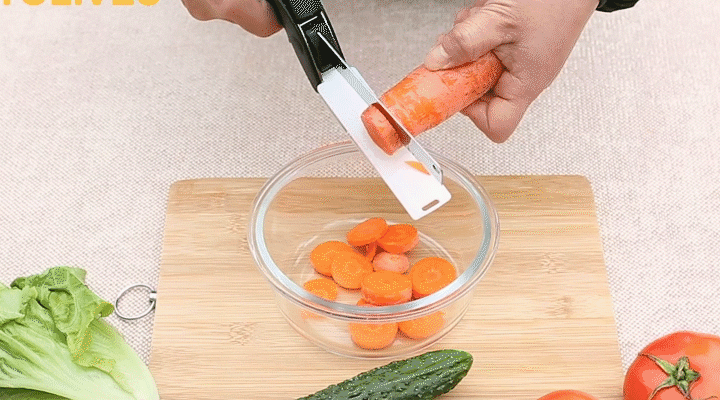 Easy To Carry
Perfect protable food cutters for picnics and camping trips,Combination food chopper and cutting board makes cutting, slicing and easy and fast. while camping you don't need to bring a cutting board or knife because it's too much trouble.The safety buckle can be locked when not in use, which is very safe to carry.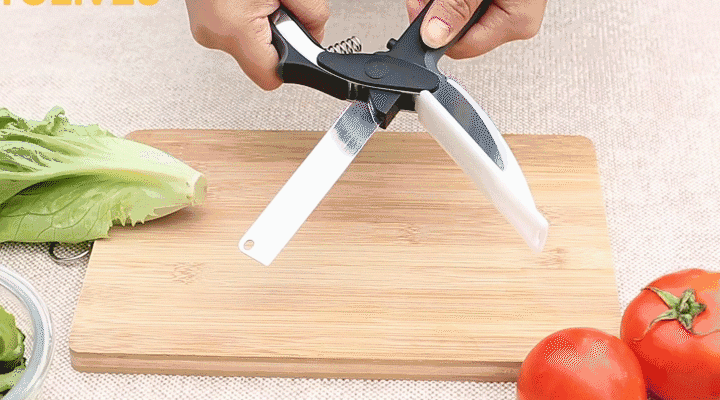 More Safe
The clever kitchen food chopper is Detachable,easy to cleanup.The safety latch prevents from accidental cut also make it easy to storage and cleaning.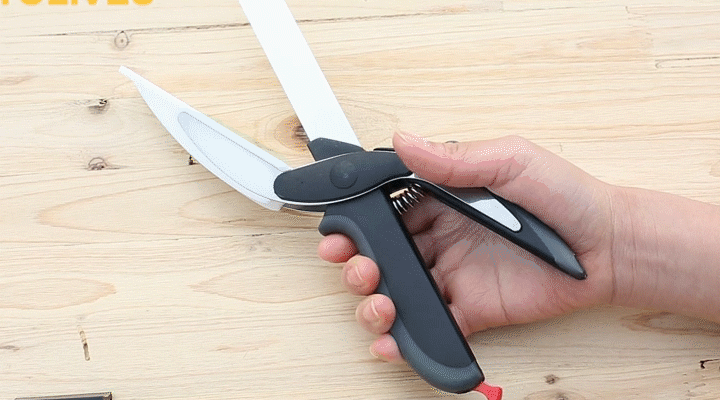 High Quality Material
Food Chopper was made of high quality stainless steel with food grade,the shears and cutting board meets the request of safety, durable and sharping.you can use the food cutter to cut some vegetables and fruits and make fruit salad .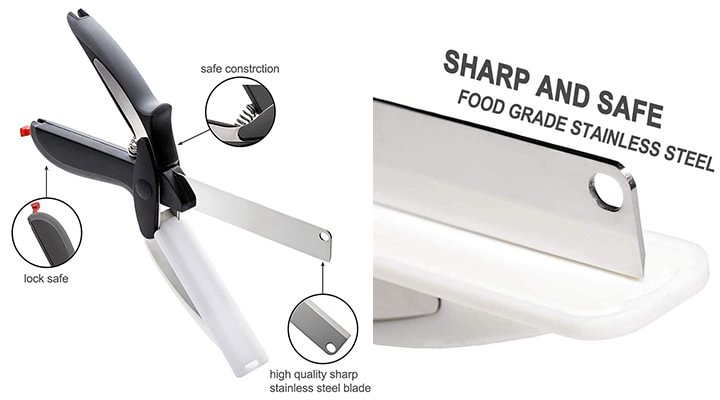 Package Included:
1 pc Cutter Kitchen Scissors