REMINDER: 
Our goods are authentic product with genuine patents, any counterfeit will be investigated!
Material:Stainless steel material, will not rust. Walnut board is durable.
The Jag Grill Table was invented by Gert Coetzer, a man originally from South Africa, who came to America and noticed how fast-paced their lives were. He created the grill table to help build relationships and memories, and slow down meals to enjoy them a bit more. He also came up with the name of the table (JAG) by taking the first letter from each one of his family: J for Jolene (daughter), A for Amanda (wife), and G for Gert.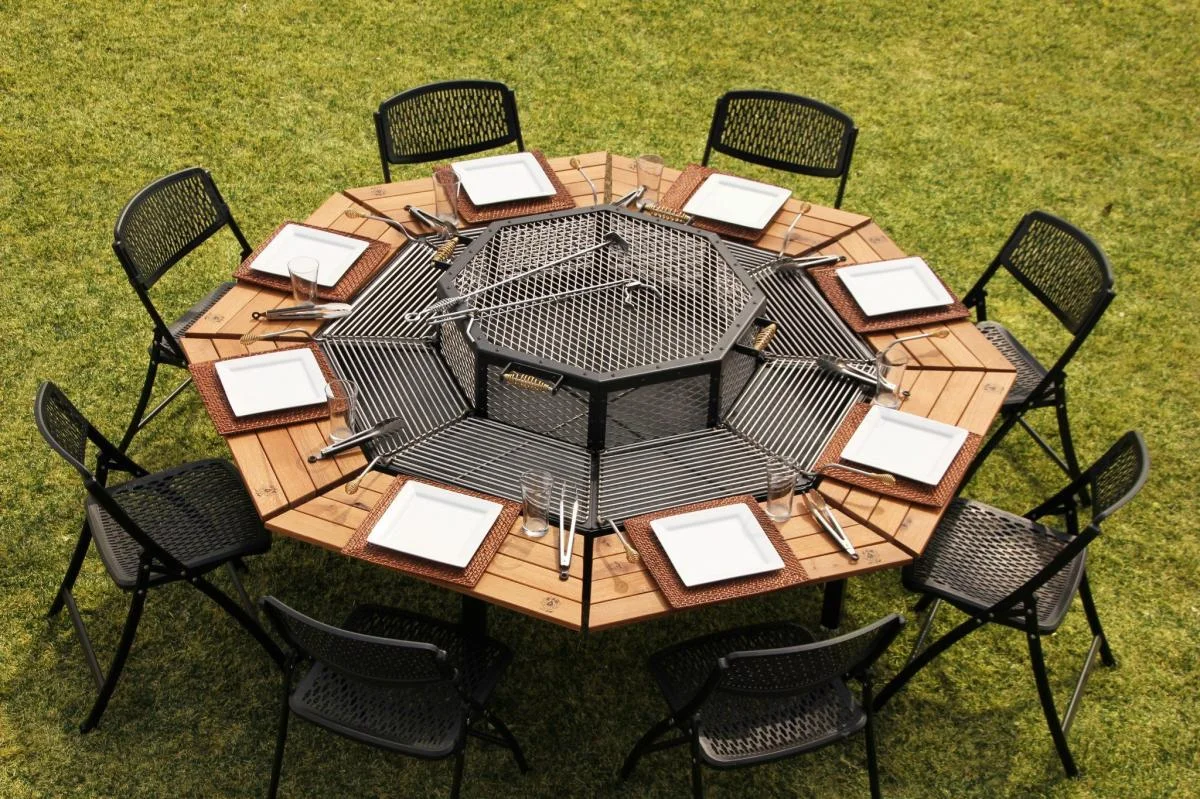 Free lifetime warranty!
The community grill table is heated using coals. Just remove the grill plates and scatter your heated coals throughout the entire bottom of the grill area. Then put the grill plates back on and start grilling. Each seat on the table has their own little handle to remove the grill plate add or move the coals beneath their cooking area.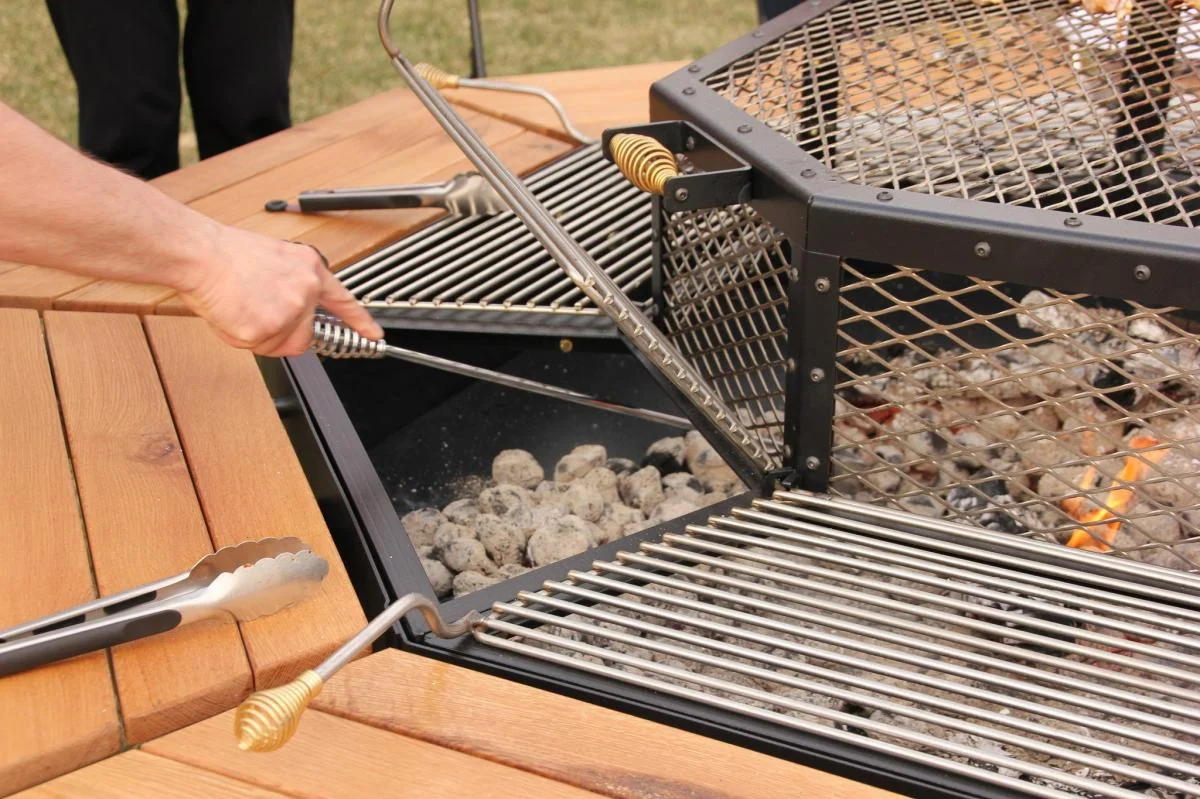 Once done with eating, you can then remove the grill grates and convert the center area into a bonfire for toasting marshmallows, or just relaxing in front of the fire.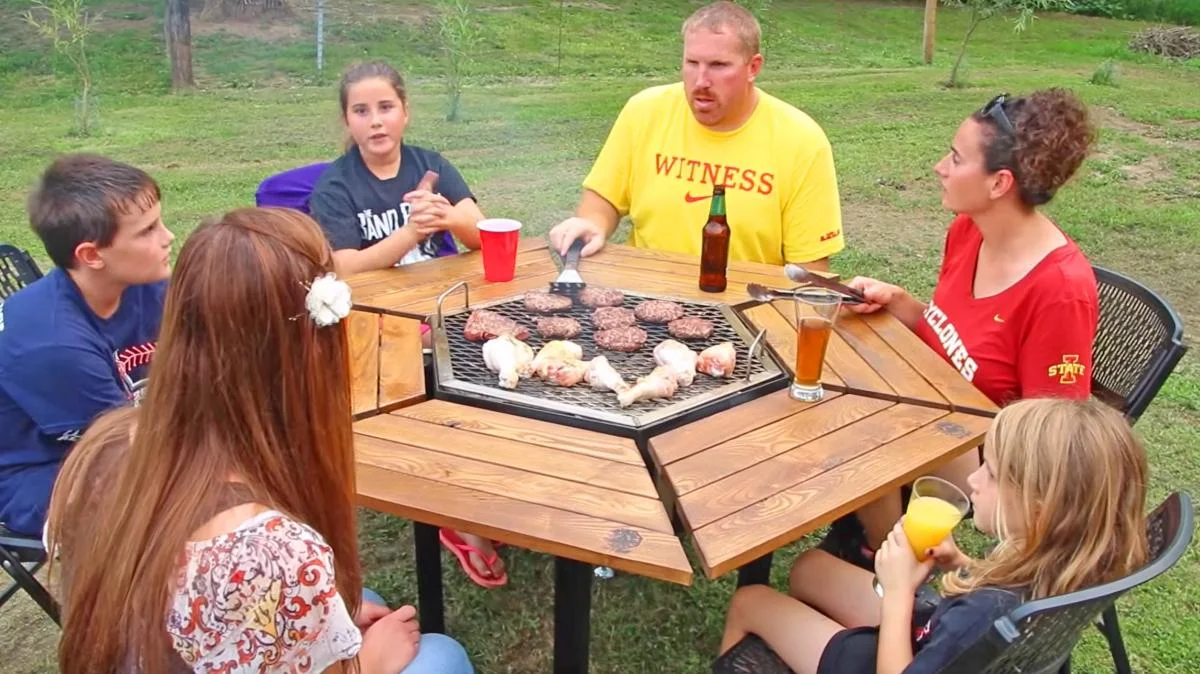 The community grill table features removable stainless steel grill racks, a side door access for cleaning the grill area, adjustable legs on the table for stabilizing it on uneven surfaces, removable table surfaces for easy cleaning, along with a removable grill dome for quick and easy access to the coals, and an easy way to convert it into a open fire pit.