The abdominal trainer is a true all-rounder device. It combines a back trainer, a side abdominal trainer, and a sit-up bench in one single product.
The Core & Abs trainer gives you varied options for the specific and comprehensive development of the abdominal, back, and buttock muscles.
ALL-IN-ONE & ALL LEVELS
Engineered for involving more muscle areas.
Four main exercises for different abdominal muscles.
There are three strength grids to choose from for your legs and arms.
Adjustable length, thus choose a suitable length for weaker or stronger users.
Adjustable head massage part, soft back massage part, comfortable fit, training rope.
Multi-Functional & Convenience
Cushioned seat, Adjustable backrest, Adjustable length, Wide cushioned seat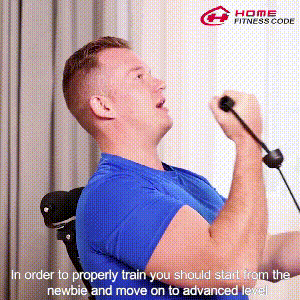 Multi-Functional
Meeting multiple training needs, suitable for beginners and advanced users. 6-in-1 fitness device allows you to perform crunches, biceps curls, leg stretches, side lifting, push-ups, stretching exercises.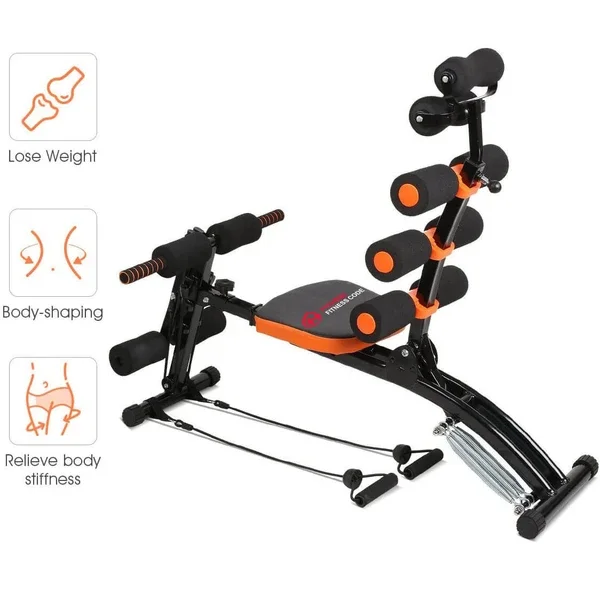 Ajustable Backrest
The backrest can be adjusted to 3 different positions for the different training levels. It is ideal for training the upper, lower, and middle abdominal muscles. The neck and back can be supported during exercise.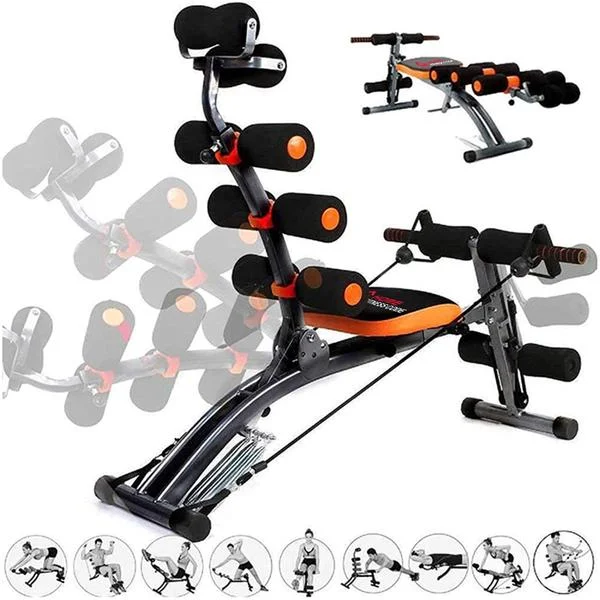 Multiple Exercise Modes
This Abdominal Trainer is designed to work your whole body. It is ideal for exercising different parts of the body, burning calories, and building up a good body shape at home or office.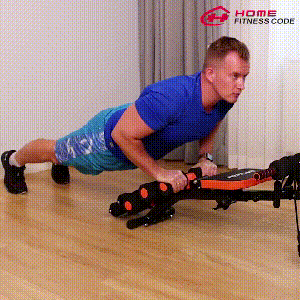 Foam-covered Handgrip & Wide Cushioned Seat
A foam-covered handgrip is designed to provide comfort workout experience. And the cushioned seat also gives users a comfortable rowing experience. Don't let discomfort get in the way of reaching your goals!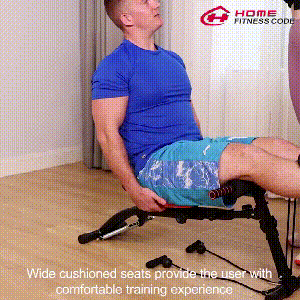 Power-Assisted Spring Mechanism
Designed with a powerful & flexible spring to assist you in both directions. It is perfect for training your upper, middle, lower abdomen, and oblique abdomen. Exercise efficiency can be improved in less time.